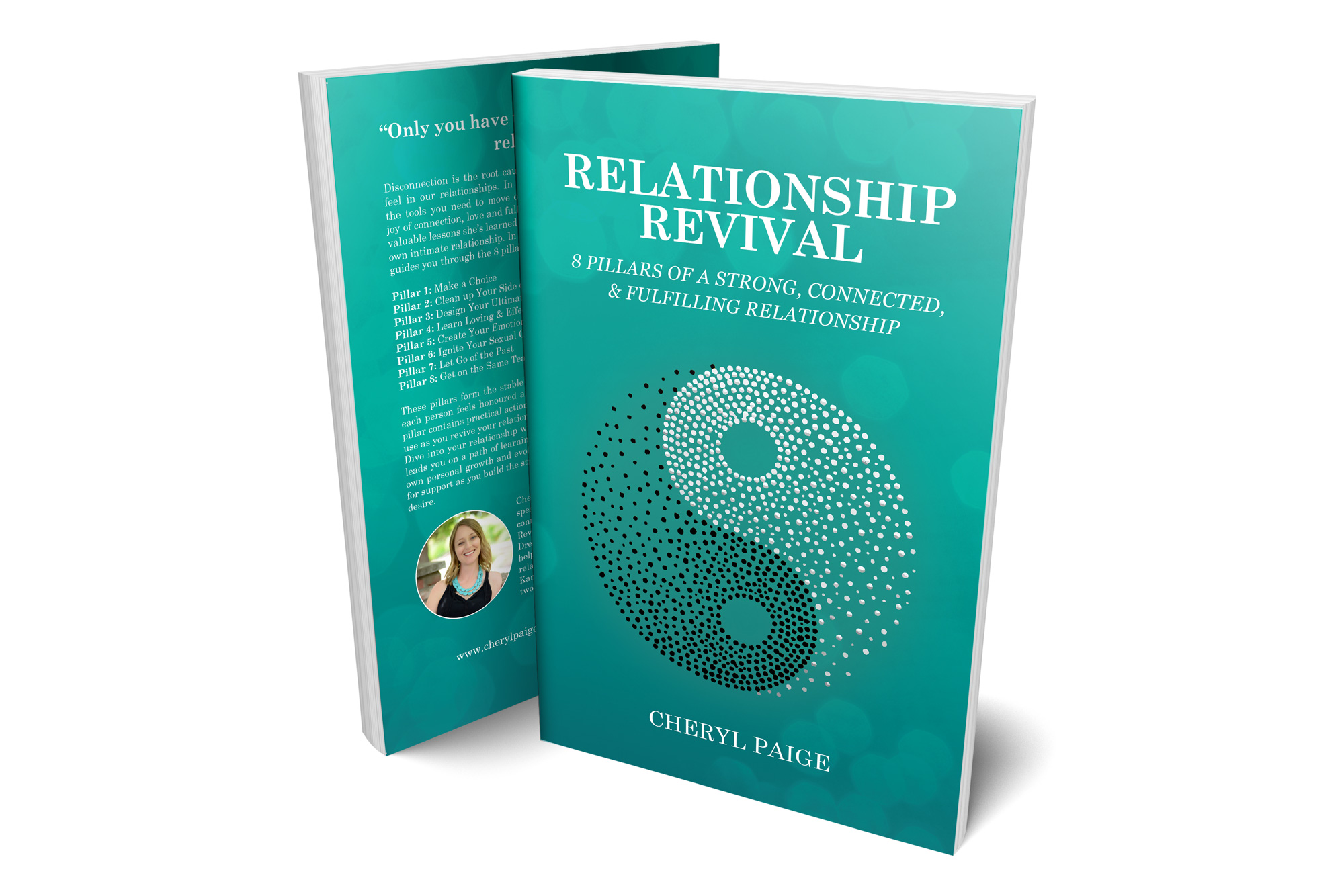 Relationship Revival
by Cheryl Paige
Disconnection is the root cause of the pain and loneliness so many of us feel in our relationships.
In her new book, Relationship Revival, Cheryl Paige provides the tools you need to move out of the pain of disconnection and into the joy of connection, love and fulfillment.
With searing honesty, she shares the valuable lessons she's learned from her journey of reviving her own intimate relationship. In her warm and vulnerable voice, Cheryl gently guides you through the 8 pillars of relationship revival:
Pillar 1: Make a Choice
Pillar 2: Clean up Your Side of the Street
Pillar 3: Design Your Ultimate Relationship Vision
Pillar 4: Learn Loving & Effective Communication
Pillar 5: Create Your Emotional Connection Plan
Pillar 6: Ignite Your Sexual Connection
Pillar 7: Let Go of the Past
Pillar 8: Get on the Same Team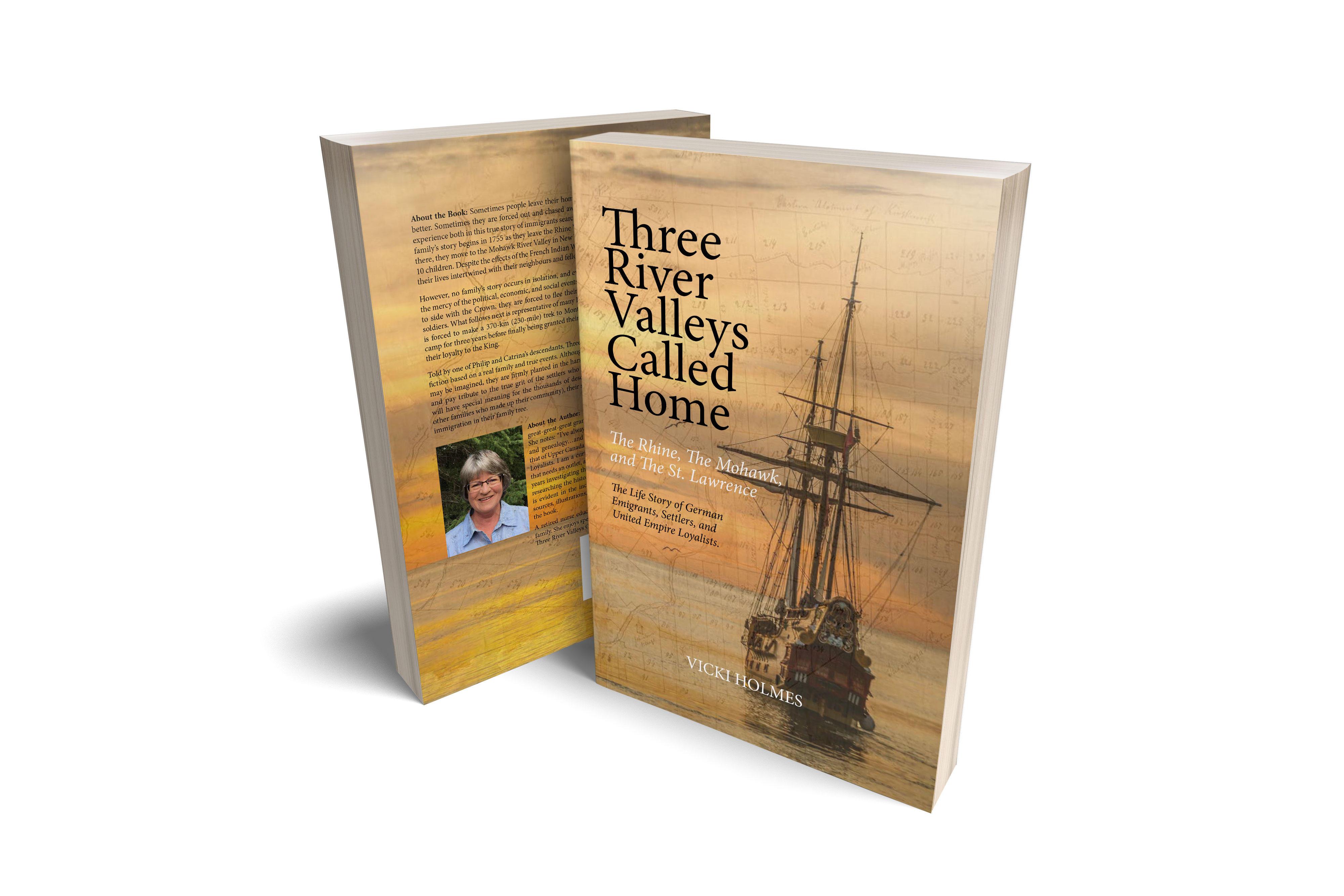 Three River Valleys Called Home
by Vicki Holmes
Sometimes people leave their home with the hopes of finding something better. Sometimes they are forced out and chased away. Philip Eamer and his wife, Catrina, experience both in this true story of immigrants searching for a place to call home. The Eamer family's story begins in 1755 as they leave the Rhine Valley for a better life in America. Once there, they move to the Mohawk River Valley in New York, where they build a home and raise 10 children. Despite the effects of the French Indian War, the Eamers flourish and happily find their lives intertwined with their neighbours and fellow immigrants for almost two decades.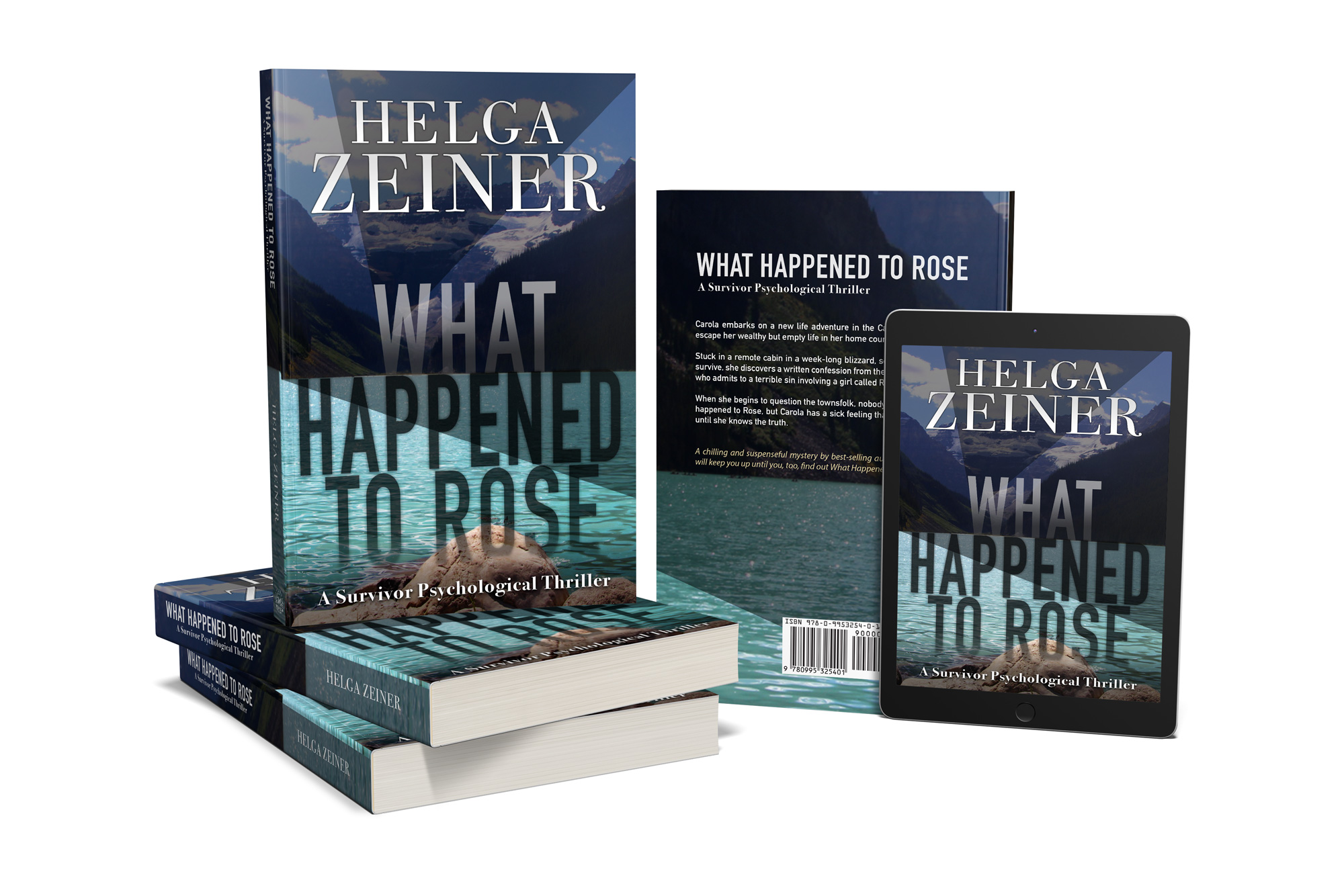 What Happened to Rose
by Helga Zeiner
Carola embarks on a new life adventure in the Canadian wilderness to escape her wealthy but empty life in her home country of Germany.
Stuck in a remote cabin in a week-long blizzard and searching for means to survive, she discovers a written confession from the previous cabin owner who admits to a terrible sin involving a girl called Rose. When she begins to question the townsfolk, nobody wants to reveal what happened to Rose, but Carola has a sick feeling that she shouldn't let go until she knows the truth.
A chilling and suspenseful mystery by best-selling author Helga Zeiner that will keep you up until you, too, find out What Happened to Rose.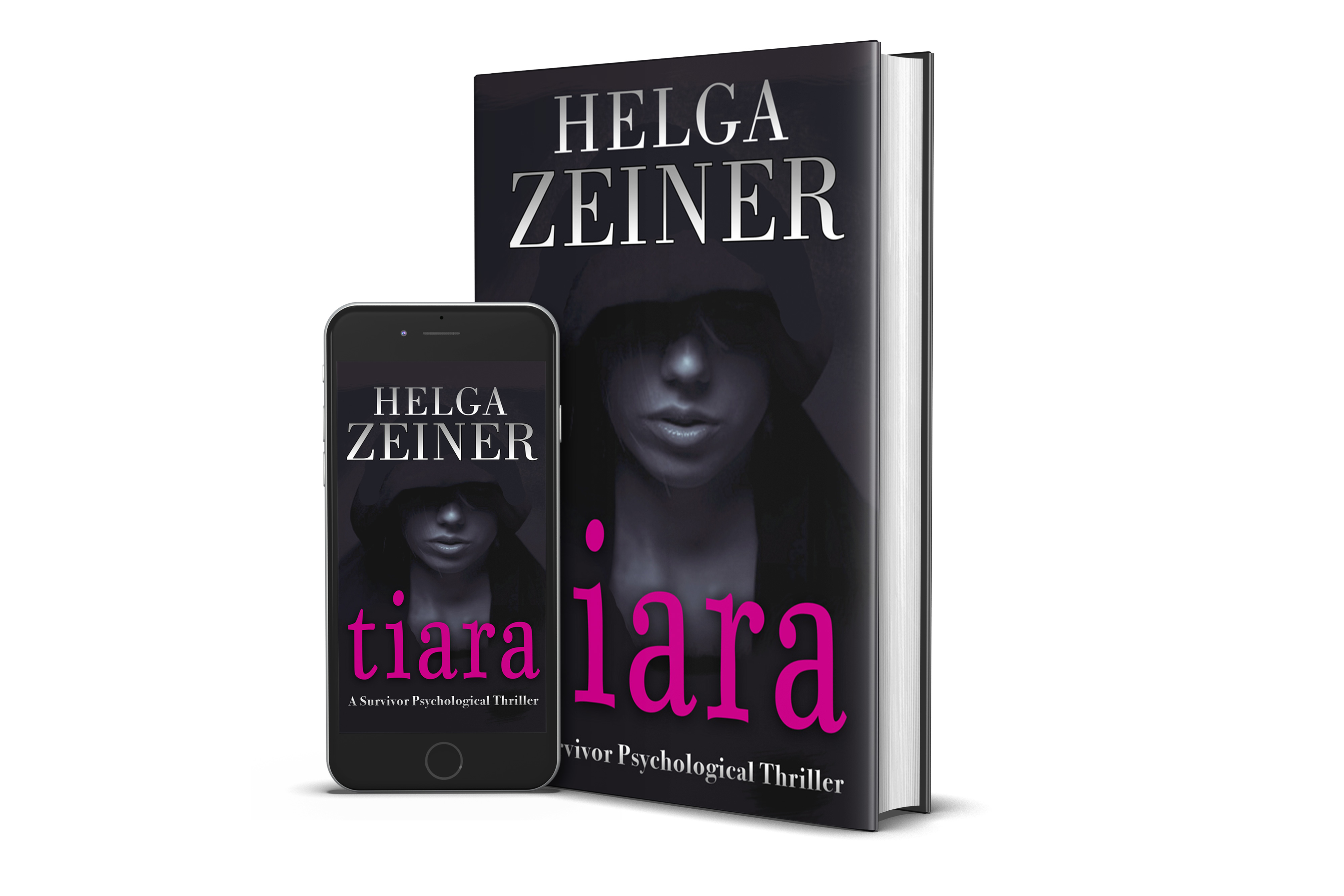 Tiara
by Helga Zeiner
Tiara, a fifteen-year old former child beauty pageant competitor, snaps and brutally attacks a woman in a coffee shop. What's strange is the aftermath—she can't explain what provoked her and her mind is wiped clean. Who is Tiara? What made her attack a seemingly innocent woman? And why can't she remember anything from before? Forensic psychiatrist, Dr. Eaton, and Detective Macintosh dig through her background for a motive, and the truths they discover shocks them to the core.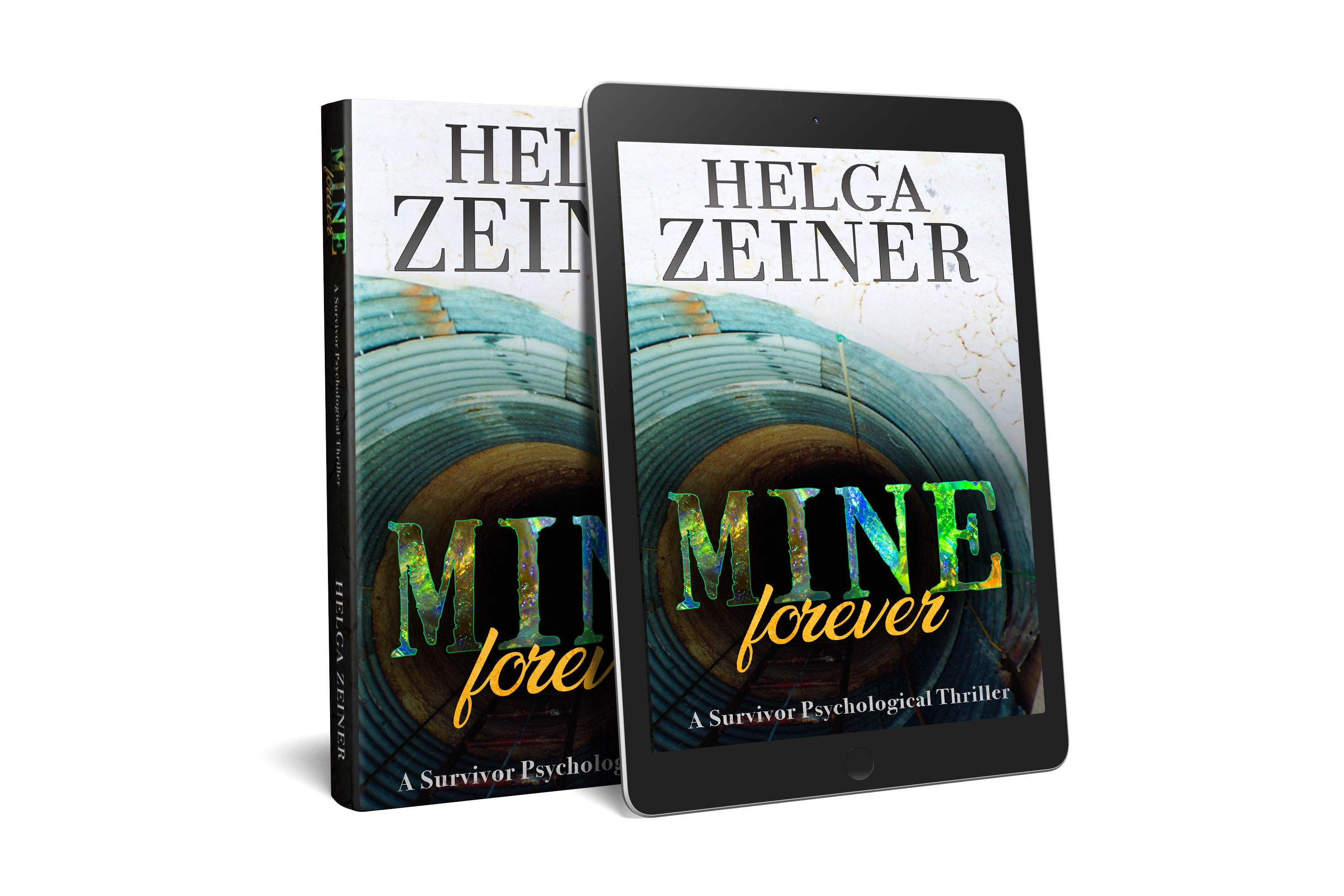 Mine Forever
by Helga Zeiner
It's 1978 and Johanna loves her adventurous new husband, Kurt, with all of her young, naive heart. She'll follow him anywhere—even far from their home in Germany to a small mining town deep in the Australian bush. Traveling across rocky seas, Kurt begins to unravel, revealing his true, disturbing personality.
Alone and isolated from friends and family, Johanna struggles to navigate her husband's increasingly violent temper and manipulative behavior. Exploited to help him dig in the mines for the legendary black opal, Johanna faces a miserable life, filled with fear and abuse. Her fate seems sealed—unless she kills him first.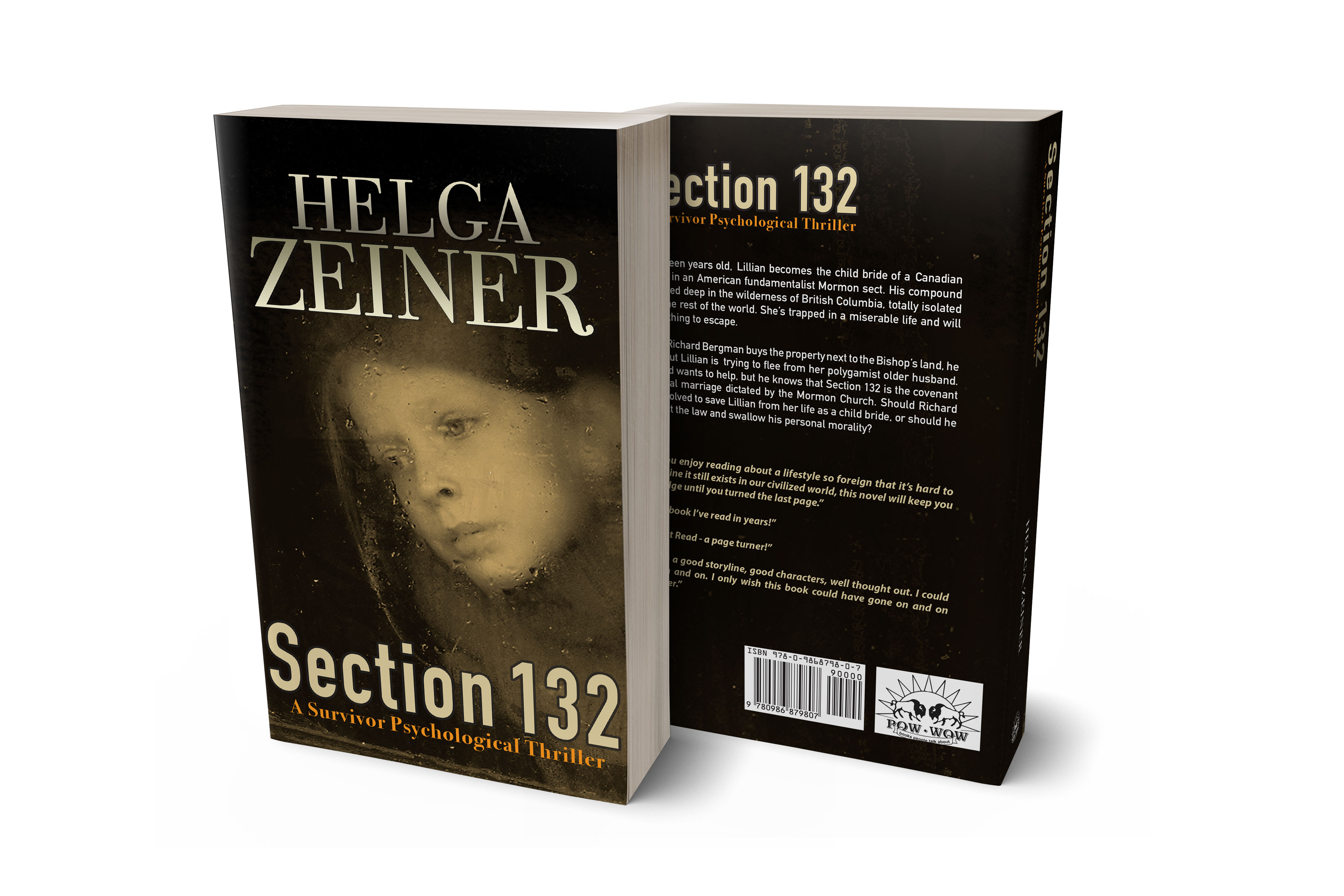 Section 132
by Helga Zeiner
At thirteen, Lillian becomes the child bride of a Canadian Bishop in an American fundamentalist Mormon sect. His compound is located deep in the wilderness of British Columbia, totally isolated from the rest of the world. She's trapped in a miserable life and will do anything to escape.
When Richard Bergman buys the property next to the Bishop's land, he finds out Lillian to trying to flee from her polygamist older husband. Richard wants to help, but he knows that Section 132 is the covenant of plural marriage dictated by the Mormon Church. Should Richard get involved to save Lillian from her life as a child bride, or should he respect the law and swallow his personal morality?
Web Design by Vanessa Ooms - All Graphic Elements ©2018